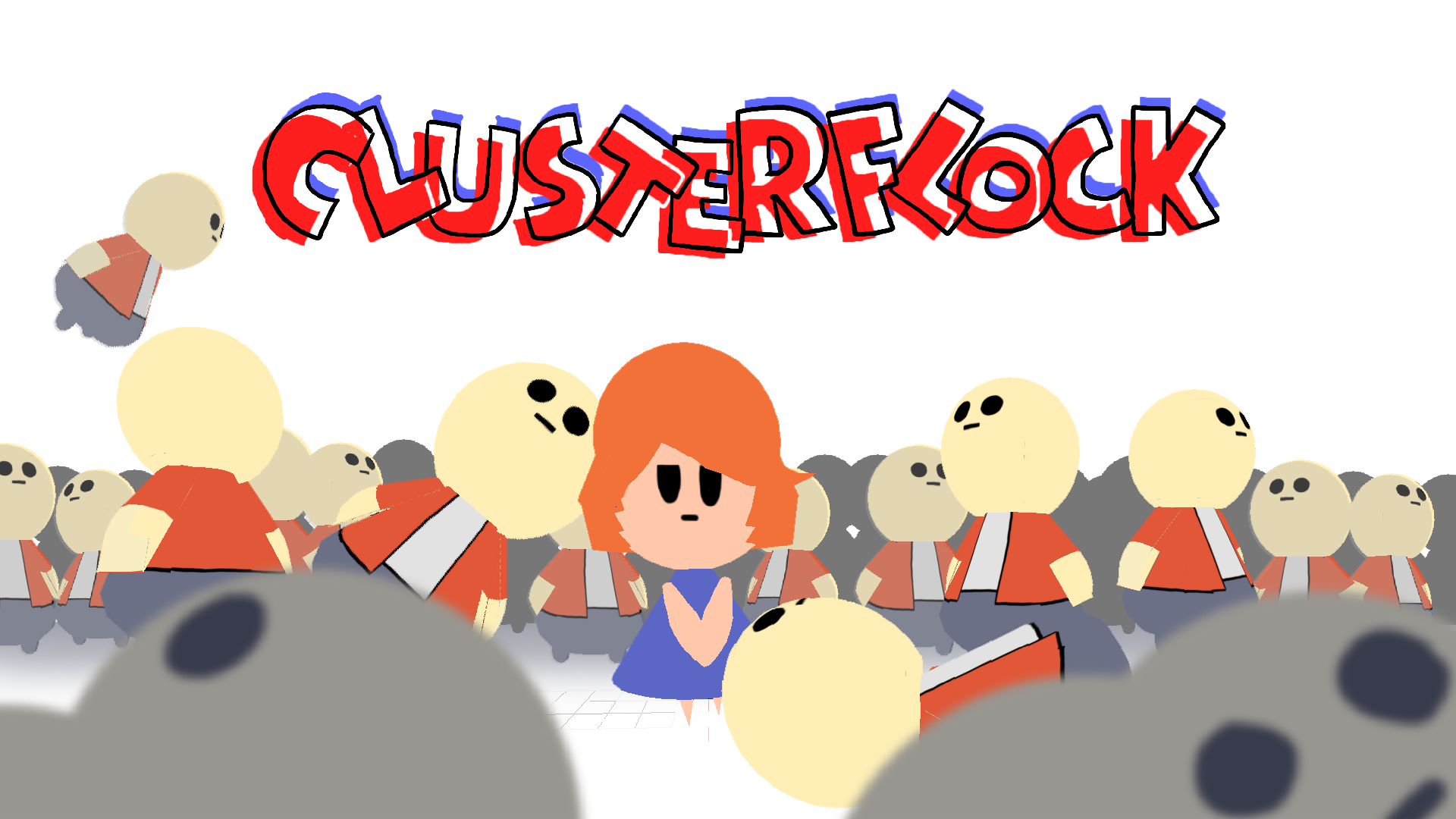 Clusterflock
A downloadable game for Windows
Congratulations! You just got a new job as a tourist guide! And your first task is to take care of a quite large group of ninety people, that completly lacks of any self-preservation insticts. Museum can be a very dangerous place. Will you be able to do your job, without any material damage or casulties? Will you be able to defend those people from their worst enemies - themselves?

---
The goal of this game is to control group of ninety people, trying to show them as much attraction as you can, with as little casulties as possible. You can do that by pressing Call button - every tourist within your range will rush towards your last known position, but remember to not get squashed by human stampede. If you will not be able to bring at least half of the group to the exit - you will lose.
Controls:
WSAD / Left controller stick - Movement
Space / A Button - Call
---
Clusterflock was made by the Insecure Shark Team during Slavic Game Jam 2016:
Piotr Bartosiak, Bartłomiej Sieczka, Filip Wróbel
Main theme was performed by Ukulele Mariachi Trio:
Sos, Dos & Dalton.
Soundtrack available at SoundCloud:
https://soundcloud.com/bart-omiej-sieczka/yakety-f...
Special thanks to:
Bartek Moniewski, Oskar Świerad
Download
Download
Slavic Game Jam 2016 Prototype
18 MB